See on Scoop.it – Romy Beat – Writer&Screenwriter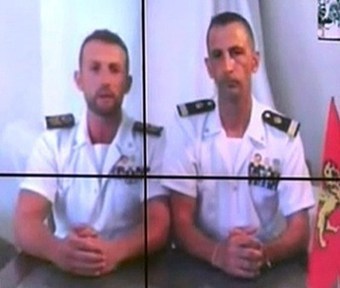 P. chigi esprime disappunto, decisione incomprensibile
Romy Beat Writer's insight:
ANSA
(ANSA) – ROMA, 14 DIC – A oltre tre mesi dalla chiusura del dibattimento l'India ha posticipato la sentenza della Corte Suprema sui ricorsi presentati dall'Italia sui due maro'. La notizia viene da palazzo Chigi che esprime delusione e giudica la decisione incomprensibile.
INDIA … Ahi! Ahi! Ahi! Ahi! :
Cara India, non me l'aspettavo proprio … Cultura millenaria, potenza " ATOMICA " , mercato " EMERGENTE " della
" New Economy " , dei " NUOVI RICCHI ", ( e … dei tanti, troppi poveri ) patria dei più bravi tecnici e programmatori del mondo informatico … e … dico io, un popolo, dei più educati e rispettosi, come i suoi lavoratori, emigranti tra i più seri ed educati mai entrati in Italia e non solo.
India… Ouch! Ouch! Ouch! Ouch! :
Dear India, didn't wait me for him really… Millennial culture, Atomic " power ", Emergent " market " of the
" New Economy ", of the " New Rich ", (and… of the so many, too many poor men) country of the best technicians and planners of the computer world… and… I say, a people, of the most polite and respectful as his workers, emigrants among the most serious and polite ever entered Italy and not only.
Continua su … http://romybeat.jimdo.com/2012/06/01/india-ahi-ahi-ahi/
See on notizie.it.msn.com